Docks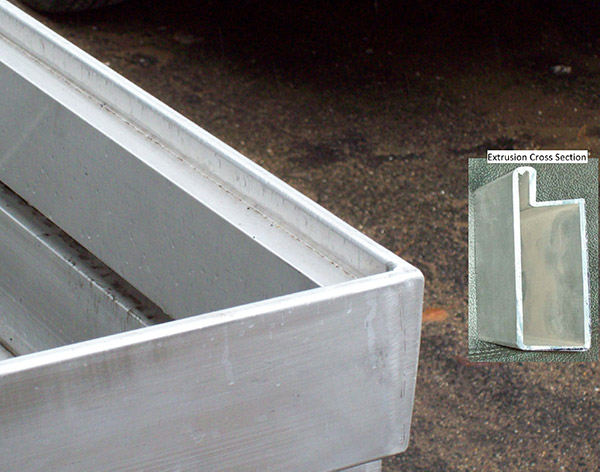 At RDS we offer a premier aluminum dock frame as well as aluminum dock kits. You will be hard-pressed to find a better frame anywhere else on the market!
Our frame utilizes a box style extrusion so that we can weld around the ENTIRE corner of the frame. We use two stringers to reduce deck bounce and increase strength. We also add a cross piece to increase stability and ensure dimensional uniformity. Our dock deck systems utilize western red cedar, Brazilian hardwoods, SureStepTM, composites, vinyl and no-maintenance aluminum.
Our tough and lightweight aluminum frames are designed to accept different decking materials. The one piece aluminum frame can simply be transported in and out of water for your convenience.
The RDS custom built aluminum frames can be made to your desired length, width, or configuration and can be purchased with or without decking.
If you are seeking marine dock supplies to go with your aluminum frames, our line of marine dock supplies, such as the marine dock bumpers and marine dock lights are ideal!
Contact RDS for a quote and more information about all of our complete dock systems. Email us at info@rdsdockhardware.com or call us on our toll free number at 1-800-934-1943
---
Showing all 6 results