Are you looking for Docks and Dock Hardware in RI? You're right where you should be! RDS Dock Hardware has been a leading direct from manufacturer dock supplier in the New England area serving the Ocean Statesince 1986. 
We cater to all workstyles; DIY, DIY with help, or DIFM (Do It For Me). Shop our Dock Hardware Store or let us know what kind of dock design you are thinking about by filling out our Dock Quote Form.
The RDS Dock Hardware warehouse is adjacent to Patriot Foundry & Casting of NH. RDS is expanding its national reach as part of a growing footprint of foundry/manufacturers that include Ermak Foundry and Machining of MN and Superior Aluminum Casting of MO. RDS offers standard sizes of dock frames and all supporting dock hardware. RDS also produces custom docks—whatever your designs—we work with you to make it happen. All our docks systems comply with dock requirements for Rhode Island, including the communities of Barrington, Bristol, Burrillville, Central Falls, Cranston, Cumberland, East Greenwich, East Providence, Exeter, Johnston, Lincoln, Middletown, Narragansett, Newport, North Kingston, North Providence, North Smithfield, Pawtucket, Portsmouth, Providence, Scituate, Smithfield, South Kingston, Tiverton, Warren, Warwick, Westerly and Woonsocket.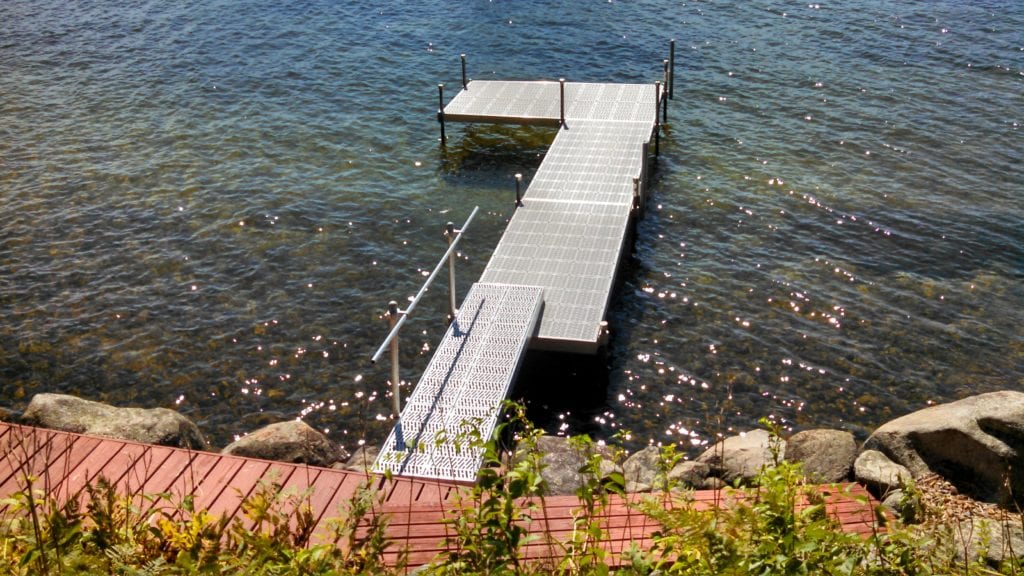 Directions to RDS Dock Hardware from Rhode Island