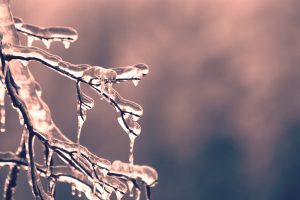 Seasonal changes can have a major impact on our docks and shorelines. Before hunkering down for winter, it's important to take care of a few maintenance items to protect your dock and waterfront property from the environmental damage winter can cause.
Not only does winterizing your floating dock help preserve its structural integrity for longer, but it can also help ensure that your shoreline experiences less impact from ice-related damage.
Tips for Winterizing Your Floating Dock
It can be easy to underestimate the power of ice. Don't. Unless you have a bubbler or de-icer, the force of ice sheets up against your dock may destroy your dock components. Protect your dock's components from winter's wrath by taking these steps to prepare it for the cold season months.
Remove and store dock accessories – First, pack things up like ladders, ramps, furniture, and any removable railings and fixtures from your floating dock.
Take apart the dock in sections – Once the accessories have been removed, begin removing the dock in sections. Pay attention to coupler bolts and pieces so you don't lose anything. As you take apart the dock, it can be helpful to work in reverse order of assembly. Pro tip: Label each section as you remove the dock to make reassembly in the spring a much easier process.
Clean and inspect for damage – Now is also a good time to clean your dock before storing it for the winter. As you do so, take note of any damage so you can be sure to address it before reinstalling the dock in the spring. Lastly, make sure all items and sections are dry before storing them for the season.
Winterization is an important step to preserving your dock and preventing shoreline erosion. For questions about the best ways to care for your dock no matter the season, contact us at RDS Dock Hardware.